_why web prisms design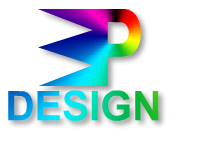 At Web Prisms Design our experience is measured in decades. We've been creating client Websites since the early days of the World Wide Web, and have experienced its global evolution. It's been growing by leaps and bounds, and where it will lead us in the future has yet to be seen. Web Prisms Design stays abreast of the latest trends and updates so our clients don't have to. As they change, we're there to implement them into your online presense.
The ease and convenience of working with Web Prisms Design is something clients appreciate. Our company is located in Sacramento, California, although physical locations are inconsequential when we think about the global reach of the World Wide Web. Everything can be handled through e-mail and online transactions. Of course, you can still meet with us face-to-face if that is your preference.
With decades of experience, and the knowledge and skillset to inject your online presense into an evolving WWW, we are Web Prisms Design.